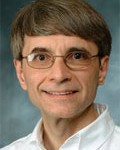 Professor Emeritus
Education
Postdoctoral Study, Indiana University, Linguistics (1975, summer; 1977, summer)
Ph.D., University of Notre Dame, English (1973)
M.A., University of Notre Dame, English (1970)
B.A., St. John Fisher College, Economics (1968)
Teaching and Research Interests
Middle English Language and Literature
Old English Language and Literature
History of Old English Studies
Courses Taught
Studies in Medieval Literature
Advanced English Grammar
History of the English Language
Junior Seminar: Major Authors of British Literature
Chaucer: Major Works
Old English Grammar and Readings
Beowulf
Selected Publications
"Three Studies on the Manuscript Text of Beowulf: Lines 47b, 747b, and 2232a." Beatus Vir: Studies in Early English and Norse Manuscripts in Memory of Phillip Pulsiano. Ed. A. N. Doane and Kirsten Wolf. Tempe: Arizona Center for Medieval and Renaissance Studies, 2006. 441-70.
"Beowulf 2009a: f… bifongen." Journal of English and Germanic Philology 106:04 (2007): 417-27.
"Beowulf 1741a: we‡… and the Supplementary Evidence." ANQ 21:1 (2008): 3-9.
"Beowulf 3179a: hlafordes (hry)re." Notes and Queries 56.2 (2009): 166-69.
"Avitus." Sources of Anglo-Saxon Literary Culture: 

https://saslc.nd.edu/entries.html

. 2011. On line publication (10 pages) of an entry on Alcimus Ecdicius Avitus, also to be published in the hard copy version of Sources of Anglo-Saxon Literary Culture.
"The Sword Hrunting in Beowulf: Unlocking the Word hord." Studies inPhilology 109.1 (2012): 1-18.
"Supplementary Evidence and the Manuscript Text of Beowulf: A Survey of Sources." English Past and Present: Selected Papers from the IAUPE Conference in 2010. Ed. Wolfgang Viereck. Bamberger Beiträge zur Englischen Sprachwissenschaft, 55. Frankfurt am Main: Peter Lang, 2012. 9-25.
Office
313 Somerville Hall
662-915-7145
Curriculum Vitae
jrhall at olemiss.edu
Website