Ph.D. in English
Ph.D. in English
PROGRAM DESCRIPTION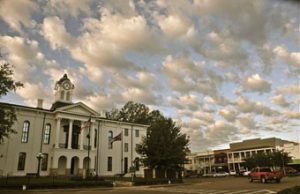 The Ph.D. in English literature is a specialist degree designed to prepare students for research and teaching at the postsecondary level. Students in our Ph.D. program embark on a rigorous program of independent scholarship under the supervision of faculty who are themselves active researchers in their fields. The English department works hard to prepare our graduates for the challenges of the academy. Our graduates have gone on to establish careers at a variety of nationally recognized universities and liberal arts institutions (including Pittsburgh, Baylor, Colgate, Southern Methodist University, the University of Tampa, Penn State Altoona, and the University of Kansas (Fort Hayes)) as well as a range of respected regional and community colleges.
Our faculty members represent a broad range of expertise in American, British, and Anglophone literature, as well as literary and cultural theory, gender studies, postcolonial and global studies, critical race theory, cultural studies, history of the book, and digital humanities and textual science. Graduate Students at the University of Mississippi benefit from the department's close ties to other academic departments and programs, including the Center for the Study of Southern Culture, the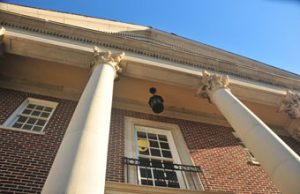 African-American Studies Program, the Department of Writing and Rhetoric, the Environmental Studies Program, the Sarah Isom Center for Women and Gender Studies, and the Southern Foodways Alliance. Each year the English Department hosts the Faulkner and Yoknapatawpha Conference and for more than two decades our graduate students have helped organize the annual Southern Writers/Southern Writing Conference. Oxford has a rich literary heritage and maintains a vibrant literary culture. Visiting authors and scholars, endowed speaker series, and a variety of less formal working groups give Ph.D. students a chance to engage with current and ongoing research in the discipline.
Students entering the Ph.D. program have typically earned an M.A. at another institution, but the recent creation of a B.A.-Ph.D. program allows students entering with a B.A. to receive an in-stream M.A. as they pursue the Ph.D. Please see below for further details on the curriculum and program requirements.