How to Apply to Ph.D.
PROGRAM DESCRIPTION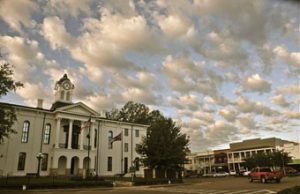 The Ph.D. in English literature is a specialist degree designed to prepare students for research and teaching at the postsecondary level. Students in our Ph.D. program embark on a rigorous program of independent scholarship under the supervision of faculty who are themselves active researchers in their fields. The English department works hard to prepare our graduates for the challenges of the academy. Our graduates have gone on to establish careers at a variety of nationally recognized universities and liberal arts institutions (including Pittsburgh, Baylor, Colgate, Southern Methodist University, the University of Tampa, Penn State Altoona, and the University of Kansas (Fort Hayes)) as well as a range of respected regional and community colleges.
Our faculty members represent a broad range of expertise in American, British, and Anglophone literature, as well as literary and cultural theory, gender studies, postcolonial and global studies, critical race theory, cultural studies, history of the book, and digital humanities and textual science. Graduate Students at the University of Mississippi benefit from the department's close ties to other academic departments and programs, including the Center for the Study of Southern Culture, the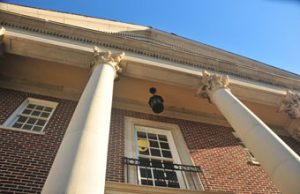 African-American Studies Program, the Department of Writing and Rhetoric, the Environmental Studies Program, the Sarah Isom Center for Women and Gender Studies, and the Southern Foodways Alliance. Each year the English Department hosts the Faulkner and Yoknapatawpha Conference and for more than two decades our graduate students have helped organize the annual Southern Writers/Southern Writing Conference. Oxford has a rich literary heritage and maintains a vibrant literary culture. Visiting authors and scholars, endowed speaker series, and a variety of less formal working groups give Ph.D. students a chance to engage with current and ongoing research in the discipline.
Students entering the Ph.D. program have typically earned an M.A. at another institution, but the recent creation of a B.A.-Ph.D. program allows students entering with a B.A. to receive an in-stream M.A. as they pursue the Ph.D. Please see below for further details on the curriculum and program requirements.
Apply to the Ph.D. Program
APPLICATION DEADLINE:  JANUARY 16, 2024
Application for admission to graduate study in English is now online. 
GENERAL APPLICATION GUIDELINES
The first part of the online application collects basic information (your name, D.O.B., degree information, etc.). After you submit this general Graduate School application and pay the application fee ($50.00), you will be prompted to upload supplemental application materials. The English department requires you to upload/provide the following (see further below for step-by-step instructions):
Statement of purpose: a 2-page document describing your academic interests, qualifying experiences, and specific reasons for pursuing a graduate degree in English at the University of Mississippi.
Writing sample: a polished seminar-length sample (20-25 double-spaced pages) of your best academic work. If you do not have a writing sample of this length, we can accept two papers totaling 20-25 pages of writing.
Three letters of recommendation: you will be prompted to enter the contact information for three recommenders who will supply confidential letters of recommendation addressing your developing scholarly interests, your academic performance and potential, and any other details relevant to graduate study in English.
Note: the English Department has a very limited number of application fee waivers available to students from underrepresented groups and/or students who are experiencing acute financial hardship. Please email Director of Graduate Studies Jason Solinger (solinger@go.olemiss.edu ) to inquire about the possibility of an application fee waiver.
In addition to the online application and supplemental materials described above, candidates for admission to the English Ph.D. must also provide the following to the Graduate School:
Official transcripts from the institution conferring your baccalaureate degree and from all colleges and universities subsequently attended. Official electronic transcripts from domestic institutions may be emailed directly from your institution to gschool@olemiss.edu or mailed from your institution to: The Graduate School, University of Mississippi, 100 Grad School House, PO Box 1848, University, MS 38677-1848. Please note that only transcripts received directly from the college/university will be considered official. If you have not yet received your degree, please provide your current transcript. After you graduate, a second official transcript showing that your degree was conferred will need to be sent as well.
English language proficiency demonstration for international applicants: We welcome applications for admission from qualified students from all countries. In addition to submitting an online application with all of the components outlined in the guidelines above, applicants whose first language is not English must provide an official score report from a recognized English proficiency examination as part of their application, such as the TOEFL, TOEFL (iBT), or IELTS (other accepted tests as well as minimum score requirements can be found here. For exceptions to this policy, see here. For instructions on how to submit your foreign language testing information, see here). Candidates must meet the minimum English language proficiency score required by the Graduate School to be eligible for admission, however to be a competitive candidate for admission to a program in English, we recommend that applicants have scores of 100 or higher on the TOEFL (iBT) or 7.5 or higher on the IELTS. This said, in making our admission and funding decisions, we look at the entirety of a candidate's application package. While English language test scores are an important part of what we examine, it is the strength of a candidate's application as a whole that will ultimately determine the admissions committee's decision. As part of the application process, international candidates whose first language is not English who have made it to the advanced stage of the admissions process may be asked to participate in a brief (20-30 minute) video interview with members of the graduate admissions committee.

Forms of admission for international students whose first language is not English: At the end of the application process, successful international applicants may be admitted to the program with a teaching assistantship, or admitted to the program without a teaching assistantship if the admissions committee determines on the basis of the test scores and video interview that the candidate is not yet sufficiently proficient in English to shoulder the responsibilities of teaching undergraduate English literature classes.
Appeals process for international students admitted without a teaching assistantship: Students admitted without a teaching assistantship will be given the opportunity, after their first semester and every year thereafter, to apply for a teaching assistantship by conducting a formal teaching demonstration, to be assessed by three members of the English faculty. If a student wishes to apply for a teaching assistantship in the following year, they should notify the Graduate Program Coordinator by October 15th. A teaching demonstration will be scheduled for early in the spring semester (the student will be informed what the text for the demonstration will be before the end of the fall semester). Students who are not awarded a teaching assistantship after conducting a formal teaching demonstration will be able to re-apply for one through this same process in subsequent years.
STEP-BY-STEP INSTRUCTIONS FOR ONLINE APPLICATION
Step 1: Go to the Graduate School's Website. Under the "Prospective Students" tab, click "Apply Now Online." https://www.olemiss.edu/gradschool/applynow.html
Step 2: Create an account by entering your email and selecting a password.
Step 3: Make sure that your computer will allow pop-ups.
Step 4: On the second page ("Application for Graduate Admission"), read the Application Overview and check the box at the top that states: "I have read the application overview." Enter your residency information. Click "Begin Application Process."
Step 5: On the third page ("Application for Graduate Admission-Personal Information"), enter the requested information.
Step 6: On the fourth page ("Admissions") enter the department as "English" and select the degree for which you wish to apply and the semester in which you wish to enroll. Please note: all graduate degrees in English enroll students in the fall only and are based exclusively on the Oxford campus. Answer the questions pertaining to "Educational Background."
Step 7: On pages 5 and 6, enter your contact information and residency information. On page 7 enter your Educational/Work History.
Step 8: Page eight ("Submit Application") allows you to review the information you have entered thus far and submit your application. PLEASE TAKE THE TIME TO REVIEW YOUR APPLICATION BEFORE YOU SUBMIT. ONCE YOU HAVE SUBMITTED YOUR APPLICATION, THE GRADUATE SCHOOL IS UNABLE TO CHANGE INFORMATION. Click the box certifying that the information you have provided is correct to submit application. Once you have submitted your application, you will be asked to pay for your application fee ($50.00).
Step 9:  Once you have submitted payment information, a window will pop up asking you to provide supplemental materials. The English Department requires: 1. A statement of purpose; 2. a writing sample; and 3. the names and contact information of three confidential recommenders. A link will be sent to your recommenders asking them to upload their letters of recommendation. It is important that you alert your recommenders about your application in advance and that you waive your rights to review their letter of reference by checking the appropriate box.
Step 10: After each required part of the supplemental materials is provided, a green check mark will appear. When you have finished providing the supplemental materials, hit save. PLEASE NOTE THAT ONCE YOU HIT SAVE YOU DO NOT NEED TO DO ANYTHING OTHER THAN LOG OUT OF THE APPLICATION SYSTEM. THE COMPUTER WILL AUTOMATICALLY UPLOAD YOUR SUPPLEMENTAL APPLICATION TO YOUR ONLINE PROFILE.
Once your application has been submitted, it takes approximately 24 to 48 hours for your application to be uploaded into the system and for your recommenders to receive the email requesting a letter. Keep track of your application number in order to track the status of your application.