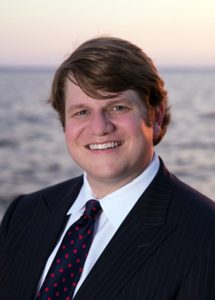 President of financial strategies firm Sledge and Company and recipient of business awards such as the National Association of Insurance and Financial Advisors Top 4 Under 40, Taylor has been featured in Entrepreneur Magazine, USA Today, and Mississippi Business Journal..
"Getting a liberal arts education at Ole Miss was awesome, especially in the English department. A lot of good things happened to me in the program. I loved my time with Dr. Colby Kullman and poet Beth Ann Fennelly. All the faculty are committed to something they feel is their passion and their purpose."
After graduation, Sledge returned to Jackson to work for a Fortune 100 financial firm before opening his own company that has grown into a group with resources and professionals throughout the U.S.
"I had no background in finance, but realized after a while that the main thing I needed to do—alongside learning more about money—is to be considerate and thoughtful of peoples' problems, to really listen and take in what they need. Having a degree in English has been incredibly powerful to my career path because it taught me how to be a better communicator and learn more. That's what a liberal arts education does in my opinion—it puts you on a track of learning how to continue to intake ideas and learn and grow."