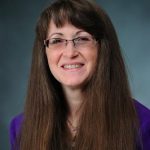 Education
Ph.D., English, University of Mississippi (2000)
M.A., English, University of Memphis (1989)
B.A., (Honors), English, University of Memphis (1986)
 Teaching and Research Interests
Film adaptations of literature
Nineteenth-century British novelists (particularly Dickens and Ouida)
Victorian Gothic and sensation fiction
Science Fiction
Renaissance drama and Shakespeare on film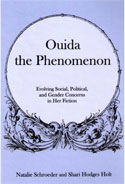 Selected Publications
Ouida the Phenomenon: Evolving Social, Political, and Gender Concerns in Her Fiction. (with Natalie Schroeder). Newark: University of Delaware Press, 2008.
"The Tower or the Nursery? Paternal and Maternal Revisions of Hill House on Film." Shirley Jackson, Influences and Confluences. Eds. Melanie R. Anderson and Lisa Kroger. New York: Routledge, 2016. 160-182.
"The Wonderful Worlds of Dickens and Disney: Animated Adaptations of Oliver Twist and A Christmas Carol." It's the Disney Version! Popular Cinema and Literary Classics. Eds. Doug Brode and Shea T. Brode. Lanham: Rowman & Littlefield, 2016. 151-164.
"From Milton to Roddenberry: Structural Parallels Between Star Trek II: The Wrath of Khan and Paradise Lost." Gene Roddenberry's Star Trek: The Original Cast Adventures. Eds. Doug and Shea T. Brode. Lanham: Rowman & Littlefield, 2015. 25-38.
"Dickens from a Postmodern Perspective: Alfonso Cuaron's Great Expectations for Generation X." Dickens Adapted. Ed. John J. Glavin. Farnham, England: Ashgate, 2012. 199-222.
"'Please Sir, I Want Some More': Clive Donner's Marxist Adaptation of Oliver Twist." Literature/Film Quarterly. 48.4 (2010): 254-268.
"The Gin Epidemic: Gin Distribution as a Means of Control and Profit in Dickens's Early Nonfiction and Oliver Twist." Dickens Studies Annual36 (2005): 1-32.
 Courses Taught
Freshman Composition
Advanced Composition
Professional Writing
Technical Writing (ESL)
Freshman Seminar in Gothic Literature
British Literature Survey (Romantic Period to the Present)
Victorian Novel
History of Literary Criticism
Contemporary Literary Theory
Major Authors of British Literature
Junior Seminar in Drama
Junior Seminar in Shakespeare
Senior Seminar in Charles Dickens
Popular Literature: Science Fiction
Introduction to Film
Film Adaptations of Literature
Office
Rm 332, Desoto Campus, Southaven
662-393-1658
Curriculum Vitae
shodges at olemiss.edu