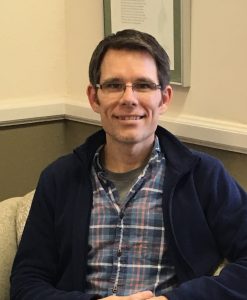 Education:
Ph.D. in English, Florida State University (2005)
M.A. in Humanities, Florida State University (2000)
B.A. in English, Harding University (1998)
Teaching and Research Interests:
Early American Literature
Early American and Transatlantic Theatre
Performance Studies
Critical Race Studies
Cultural Studies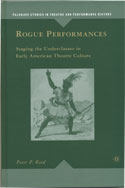 Selected Publications:
Rogue Performances: Staging the Underclasses in Early American Theatre Culture(Palgrave Macmillan, June 2009)
"Conquer or Die: Staging Circum-Atlantic Underclasses in Polly and Three-Finger'd Jack," Theatre Journal 59 (May 2007): 241-258.
"There Was No Resisting John Canoe: Circum-Atlantic Transracial Performance,"Theatre History Studies 27 (2007): 65-85.
"Theatrical Rebels and Refugees: The Triumphs of Love, the Haitian Revolution, and American Theatre," essay in the edited collection Early America and the Haitian Revolution, ed. Elizabeth Maddock Dillon and Michael Drexler, forthcoming 2010.
Office:
C 133 Bondurant Hall
Curriculum Vitae
preed at olemiss.edu