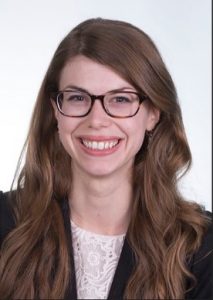 An active science researcher, Julie's work at the UM Medical Center on the effects of alcohol intake on brain receptor development was published in a medical journal. As a community volunteer active with the Spanish Club, she combined the two for a medical missionary trip to Bolivia. Julie's honors thesis examining songs in the plays of Shakespeare explored the meaning of song and music in Renaissance culture.
After earning a medical degree from the UM Medical Center and completing an internship in pediatrics at Children's Mercy Hospital in Kansas City, Missouri, she is an assistant professor of dermatology at Oregon Health & Science University. She specializes in caring for kids with skin disease.
Why study English at the University of Mississippi?
"The study of English is multifaceted—you're learning literature, language, culture, art, philosophy and you're honing your skills in speaking and writing. The ability to communicate is so valuable in life, and what better place to learn than in Oxford? The English department is stellar, and something about this place inspires development and creativity.
"I never studied abroad in the traditional sense, but my English classes definitely provided an opportunity to travel. I spent four years traveling through time and space and humanity with writers, professors, and fellow students exploring the English language. I stepped in and out of books and stories and essays, each time gaining an appreciation of how language is manipulated to create meaningful expression and convey ideas and truths about ourselves and our world. People may ask, 'Why a B.A. in English?' I tell them I like to travel."