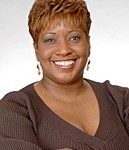 Dr. Young-Scurlock is the Senior Fellow at the Lucky Day Residential College.
Education:
PhD. Bowling Green State University, English (1997)
M.A. Bowling Green State University, English (1992)
B.A. University of Tennessee, English (1990)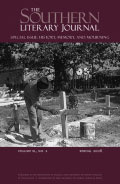 Selected Publications:
"Reading Religion in African American Narratives" in Southern Literary Journal, Fall 2008.
What the Wine Sellers Buy, Plus Three, Ron Milner. A Review. African American Review (forthcoming).
"Performing Pedagogies: Transgressing Identity in the African American Literature Classroom." Radical Teacher (forthcoming).
"Fighting Words, Patricia Hill Collins: Review." Women's Studies International Forum (2000).
"Listening for God: A Minister's Journey Through Silence and Self Doubt, Renita Weems. Review Essay." College Language Association Journal (1999).
Office:
W205B Bondurant
662-915-7688
eyoungmi at olemiss.edu