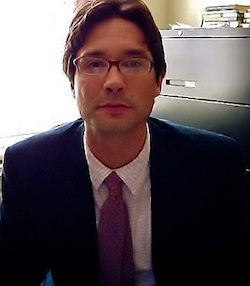 Education
A.B., Princeton University
M.A., Johns Hopkins University
Ph.D., Johns Hopkins University
Teaching and Research Interests 
Nineteenth-Century British Literature
History of the Novel
Critical Theory
Selected publications:
Corporate Romanticism: Liberalism, Justice, and the Novel. New York: Fordham University Press, 2017.
Theory Aside, co-edited with Jason Potts. Durham: Duke University Press, 2014.
"Castes of Exception: Tradition and the Public Sphere in The Private Memoirs and Confessions of a Justified Sinner,"English Literary History 77.2 (2010): 535-60.
"Nothing Personal: The Decapitations of Character in A Tale of Two Cities,"NOVEL 40.4 (2007): 29-52.
Office
C214B Bondurant
662-915-2538
dstout@olemiss.edu