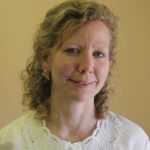 Kathryn McKee is McMullan Associate Professor of Southern Studies and English. She has a Ph.D. in American literature from the University of North Carolina at Chapel Hill and taught briefly in Wisconsin before joining the UM faculty in the fall of 1997. Her research interests include the nineteenth-century U.S. South, particularly the lives of women, and recent scholarly trends toward locating the American South as a global space. She has published articles and delivered papers about a range of Southern writers, including Sherwood Bonner, Ellen Glasgow, Bobbie Ann Mason, Josephine Humphreys, and William Faulkner.
Education
Ph.D., University of North Carolina at Chapel Hill (1996)
M.A., University of North Carolina at Chapel Hill (1989)
B.A., Centre College(1987)
Teaching and Research Interests
United States Literature
U.S. Southern literature
Global South Studies
Film Studies
Writing by Women
Humor Studies
Selected Publications
"Sherwood Bonner and the Postbellum Legacy of Southwestern Humor."  in
Southern Frontier Humor: New Approaches, Ed. Ed Piacentino.  Jackson: The University
Press of Mississippi, 2013.  104-130.
American Cinema and the Southern Imaginary. Co-edited with Deborah Barker.
Athens: University of Georgia Press, New Southern Studies Series, 2011.
"'the silence which/Smothers you': Kaye Gibbons's

On the Occasion of My Last

Afternoon."  in

Still in Print: The Southern Novel Today

, Ed. Jan Nordby Gretlund.Columbia: University of South Carolina Press, 2010.  43-57.
"Local Literatures, Global Contexts: The New Southern Studies." Co-authored introduction (with Annette Trefzer) to special issue of American Literature, 78.4(2006): 677-690.
"Writing Region from 'the Hub': Sherwood Bonner's Travel Letters and Questions of Postbellum U.S. Southern Identity," Legacy, 22.2 (2005): 126-143.
"The Forgotten World of Idora McClellan Moore's Betsy Hamilton Letters." Studies in American Humor, 3.10 (2003). 65-76.
"'Honey, yer ain't harf as smart as yer thinks yer is!': Race and Humor in Sherwood Bonner's Short Fiction." Southern Literary Journal 35.1 (Fall 2002), 28-46.
"The Portable Eclipse: Hawthorne, Faulkner, and Scribbling Women" Faulkner and America: Faulkner and Yoknapatawpha 1998. Eds. Ann Abadie and Joseph Urgo. Jackson: University of Mississippi Press.
"Finding Bobbie Ann Mason's Present in Her Past." Southern Literay Journal 31.1 (Fall 1998): 35-50.
"Simply Talking: Women and Language in Kaye Gibbons's A Cure for Dreams."Southern Quarterly 35.4 (Summer 1997): 97-106.
"'A fearful price I have had to pay for loving him': Ellery Channing's Troubled Relationship with Ralph Waldo Emerson." Studies in the American Renaissance(1994): 251-269.
"'A small heap of glittering fragments': Hawthorne's Disillusionment with the Short Story." American Transcendental Quarterly 8.2 (June 1994): 137-147.
"Rewriting Southern Male Introspection in Josephine Humphreys's Dreams of Sleep."Mississippi Quarterly 46.2 (Spring 1993): 241-254.
Office
216 Barnard Observatory
662-915-3371
kmckee at olemiss.edu